High Quality Welding Machines
Butters-UK

When Norman Butter Company Ltd first started building high quality welding machines, companies became aware of the excellent welding machines that they could now purchase. Butters UK continues in that tradition of excellence with our mig welders.
Butters UK continues Norman Butter's philosophy of building high quality welding machines here in the UK.We have a programme of purchasing all that we can within the UK before we import. When we do import it is only from countries with excellent engineering backgrounds such as Germany, Italy and Switzerland as one would expect. Our cabinets are made using the latest laser technology giving excellent finished products. The transformers are made from the highest grade copper material so will withstand 182 degrees centigrade. Double overload protection is fitted as standard  into the machines.
Our mig welder drive systems have the latest design for efficiency and speed, also protection against operators injuring themselves in the drive gears. These are driven by Parvalux motors, which are considered to be the best motor fitted in any feed system by any manufacturer.
Only two PCB's are used throughout the range which control our machines from the 180 Amp up to the 600 Amp. The PCB's are very robust and electronically regulate the motor speed to keep the wire feed speed constant to the speed set by the operator. Parvalux motors have been designed and built to drive the wire feed system in conjunction with PCB's.
All the Parvalux motors have roller bearings in the motor and gear box. It is also possible to change the motor brushes as and when they wear. It saves changing the motor as with other types.
Butters Welding Machines and Norman Butter Company Ltd are associated companies of Butters UK.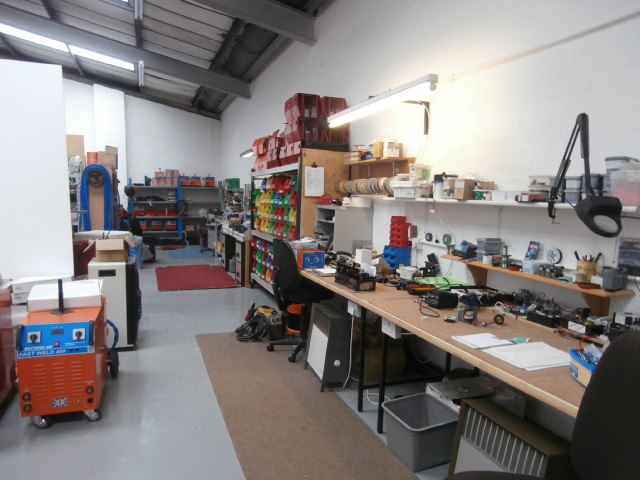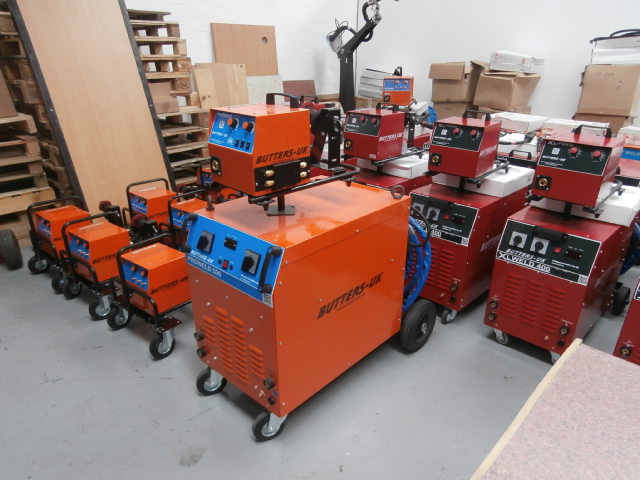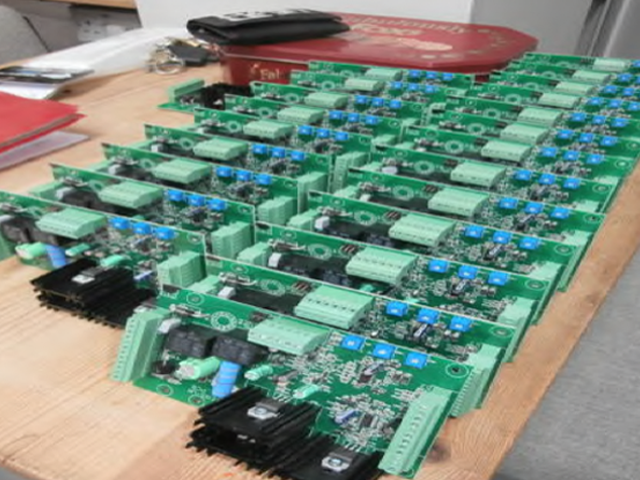 UK Suppliers
A statement from Parvalux Motors
Parvalux as a renowned international producer of electric drive motors is pleased to be associated with Butters UK in supplying motors for their feed units. For over forty years we have supplied Butters with different types of motors and gearboxes. We are aware of our motors lasting over seven years in feed units which more than compensate the user for buying a quality feed unit from Butters UK.
Both Parvalux and Butters UK are British companies so are able to give you first class back up service by UK people employed here in the UK. Good cooperation between our companies allows us to give you the best drive system available. We fit roller bearings in the motors and gearboxes for long life and smooth running. Easy access to change the motor brushes as and when they wear.
At Parvalux we are confident that you will have excellent service from the Butters feed units with our motors and gearboxes for many years.
Parvalux Electric Motors Ltd.
Santon Switchgear Ltd
Santon Switchgear Ltd are manufacturers of rotary selector switches and have been suppliers to Butters UK for many years. Santon switches are a quality, reliable product which suit the British made product offered by Butters and enhance its high standard name within the industry.
Santon Switchgear Ltd are happy to be associated with Butters UK.

Albright International Ltd
Albright International Ltd is a British company, has been in operation since 1945 and is the market leader in design and manufacturing of DC contactors and Battery isolators.
Albright International ltd is pleased to have been a supplier to Butters-UK for over 10 years. During that time we have worked with Butters -UK to ensure that the correct DC contactors have been specified for their machines thus guaranteeing a long trouble free life /operation.